Have you been looking for a makeup tutorial that will give you that perfect, dewy look? It's easier than you think. Below, I'll show you some of my favorite products and how to achieve this look step by step.
How do you achieve a dewy makeup look? Read on to find out! There are three steps to achieving a dewy makeup look. Step one is priming your skin with a liquid or silicone-based primer, step two is applying foundation and concealer where needed, and lastly, step three is setting the makeup with powder. To set the makeup without feeling cakey, try using loose translucent powder instead of pressed powder, as it will blend into your skin better for an airbrushed finish. These easy steps will have you looking fresh-faced all day long.
Natural dewy makeup look
To achieve a dewy makeup look, it is essential to start with a well-moisturized face. This will allow your skin to shine naturally and keep you looking fresh all day long. Next, apply an oil-free facial cream or lotion for maximum hydration before applying any other products to your face. You can even mix in some of the serum from the olive oil beauty product for extra moisture. Now that your skin is prepped, it's time to focus on eyeshadow. To create this natural glowy effect, use light shades at the bottom of the eyelid and blend them towards darker colors along the crease line upwards into your brow bone area. Finish by adding mascara for more volume and curl lashes with an eyelash curler.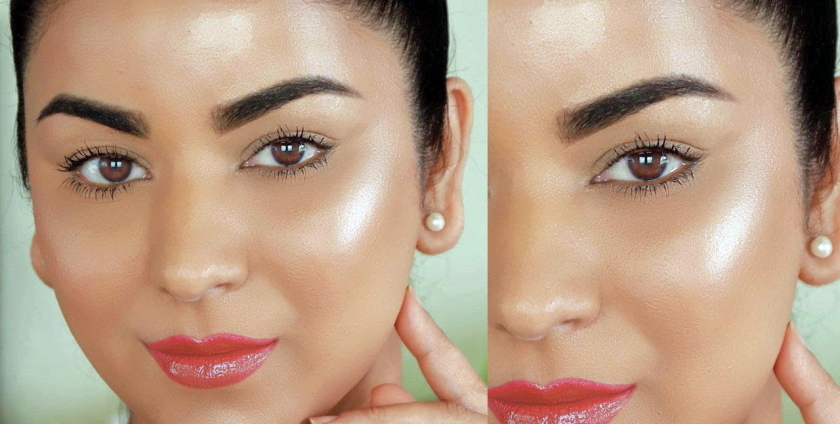 Do you want to achieve a dewy makeup look? Then, follow these steps for flawless results.
Prime your skin with your favorite primer, this will not only help set the makeup but also give it an even texture.
Apply moisturizer on top of primed skin and allow it to absorb into the skin.
Add concealer under the eyes or any other areas of concern using a brush appropriate for what you are trying to cover up (e.g., acne).
Blot excess moisture off the face with blotting papers or tissue paper to prevent streaking or caking when applying liquid foundation over powder base.
Use a flat-top kabuki brush for easy application.
Dewy makeup look products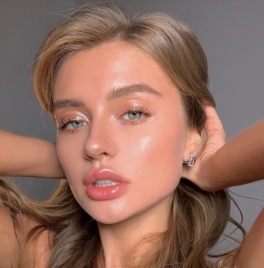 Dewy makeup is the latest beauty trend. What does this mean? It's all about achieving a luminous, hydrated look that will make your skin glow. To achieve this, you need to do three things:
start with an oil-free moisturizer
use primer to lock in moisture
top it off with dewy makeup products like setting sprays and powders. Let me show you how!
Start with an oil-free moisturizer – The first step in achieving a dewy look is making sure that your skin is hydrated at all times. This means using an oil-free moisturizer before applying any other product or makeup on the face to not interfere with the rest.