Something about horror tattoos speaks to the rebel in us all. With their dark and twisted designs, they can be a great way to showcase your edgy personality. If you're looking for a minimalist design that still packs a punch, check out these examples of horror tattoos for the bold and rebellious. From demonic creatures to gory scenes, there's something for everyone here. So, if you're ready to take your style to the next level, check out these fantastic horror tattoos!
If you're drawn to minimalist designs and appreciate horror aesthetics, then minimalist horror tattoos may be the perfect choice for you. These tattoos are bold, rebellious, and sure to turn heads. Whether you want a small tattoo or something larger, there are plenty of amazing options to choose from. So, if you're ready to take your style up a notch, scroll down and check out some of the best minimalist horror tattoo out there!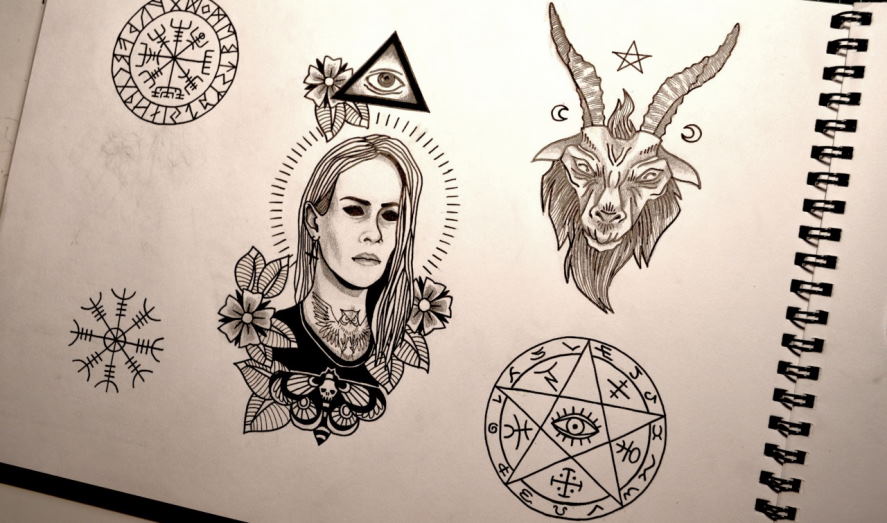 Tattoos to get you in the Halloween spirit!
When it comes to Halloween, there are many different ways to get in the spirit! Some people like to watch horror movies, others dress up in costumes, and many enjoy getting festive with decorations. So, if you're looking for another way to get into the spirit this year, why not consider getting fun and spooky tattoo? There are all sorts of designs out there that can help you get in the mood for Halloween, from zombies and spiders to Jack-o'-lanterns and witches. So, if you're ready for some ink that's truly frightful, read on for some ideas.
While some people may think of tattoos as only being reserved for specific occasions, others believe that they can show off any occasion or mood. Halloween is a perfect time to get in the spirit with some fun and festive tattoos! Whether you want something spooky or add some autumnal flair, these ideas will give you plenty of inspiration. So put on your favorite costume and get ready to get inked.
Minimalist horror Icons ideas
Minimalist horror icons are all the rage on social media, and for a good reason. They're eerie, stylish, and perfect for spooking your friends. If you're looking to create your minimalist horror tattoo, here are a few ideas to get you started.
First idea: A black rose with white thorns. This is a classic symbol of death and mourning that can be used in many different ways in your icon set.
Second idea: A clock with no hands. This icon is perfect for representing time running out or fear of the future.
Third idea: A spiral staircase leading down into darkness. This is a surefire way to scare your viewers with its eeriness and implied danger.
When it comes to tattoos, I'm a minimalist. Often, images with little detail frighten me as they come across as blurry and undefined. Unfortunately, in an age where more and more people are getting ink done every year, the art of tattooing is becoming increasingly diluted. While some fantastic artists out there create stunning pieces of art on skin, the vast majority of those inking themselves these days do not possess a sufficient level of artistic skill to pull off the precisely detailed pieces that were once commonplace. That said, sometimes, a less-is-more approach can be beneficial for creating tattoos that feel truly terrifying.